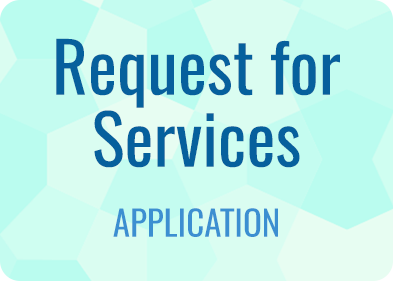 Clients attend day services for a variety of reasons. In most cases, clients want to continue to be involved in opportunities and activities that provide for quality of life experiences. It could be as simple as maintaining friendships, to develop personal skills that increase their independence, to receive personal care, or to develop work and employment-related skills. In all the work that staff do with and on behalf of clients, the work is defined by client case plans.
Though the majority of day services are offered from two locations, neither location is intended to simply 'house' clients. The program objective with day services offered by Community Connections is to use community resources to improve the quality of life experiences for clients; to integrate clients in the fabric of the community so that they experience opportunities that assist them to be interdependent with their community; and that other persons in the community see their contributions and as citizens of the community.
You can also download the Request for Services form as a PDF and print it at home instead.
---
701 Water Street West
Day services such as day respite and personal care are offered in this building, increasingly for persons with multiple disabilities. The program objective with clients supported from this building is to access the community for various development opportunities, leisure and recreation, and other related activities.
The furniture refinishing department and upholstery services are also located in this building (from the entrance at Notre Dame Street).
---
340 Court Street (Employment Outreach)
This location is the Employment Outreach Program (EOP). The entrance to the EOP is off Cedar Street. The objective of the EOP is to provide employment services to clients with a primary focus on skills training and access to employment.
The emphasis is on meaningful supported employment and independent employment in the community.